Resort in Salobre Hotel Resort & Serenity
Resort Hotel in Maspalomas
A world of options to ensure your stay is an authentic wellness ritual

The landscape of southern Gran Canaria is the setting in which you can leisurely enjoy a variety of activities and facilities for all tastes.
All this without the need to leave the resort, with an enviable subtropical climate and an engaging customer service designed to guarantee you absolute serenity

Sport, fun, relaxation and a taste for the good life await you at the Salobre Hotel & Serenity Resort.
To make inquiries, clarify doubts or book your experience at Salobre, send us an e-mail to rrpp@salobrehotel.com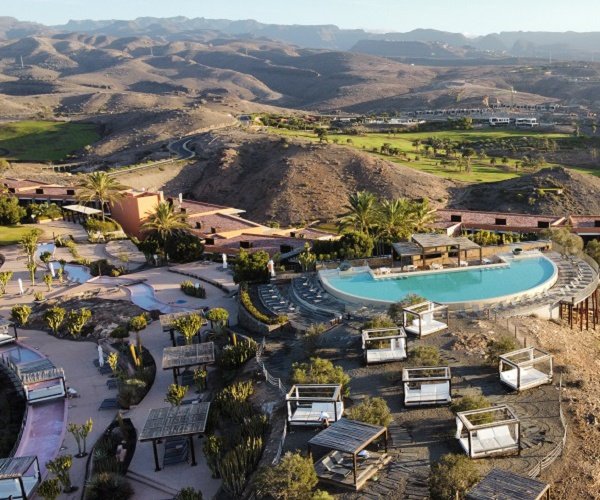 Salobre & Resort
Sport and fun at facilities in perfect harmony with nature
Enjoy a complete golf experience, walk along paths leading you into atypical natural settings, exercise in the middle of nature, do yoga in the midst of the calm...
The activities on offer at the resort are designed with personalised services for each type of athlete.
The Old Golf Course
Ideal for golfers of all levels, this is an 18-hole, par 71 course with tees at different heights, sweeping fairways and small greens with its hallmark.
The course is fully adapted to Salobre´s surroundings, as conceived by its designer, Roland Favré.
Opened in 1999, it is one of the oldest courses on the island and has hosted major tournaments such as the 2006 Spanish PGA and the 2001 Spanish Senior and Women's Championships.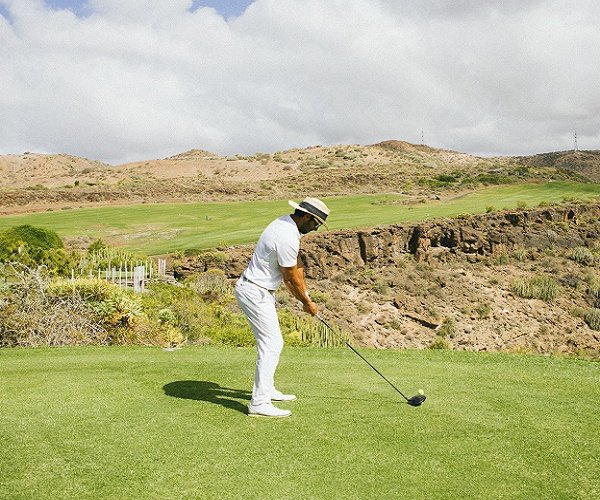 New Golf Course
Opened in 2008, this is a demanding technical course featuring difficult shots made up for by short holes on which excellent results can be achieved with a good strategy.
This is an18- hole par 68 course laid out on an expanse of land with a highly unique design, the work of Ron Kirby, which invokes a feeling of a special connection between the game and the environment.
The good news is that we opened the first 9 holes (1, 2, 3, 13, 14, 15, 16, 17 and 18) last September, enabling guests to enjoy a game of golf on 3 different courses at the resort.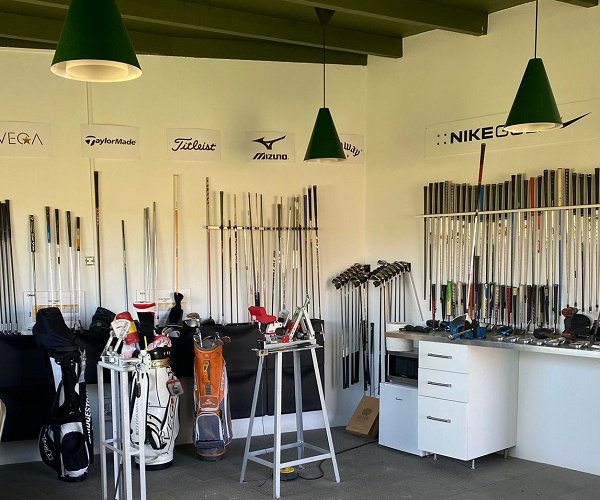 Golf Academy
To learn from scratch or to perfect your swing, our golf academy provides courses adapted to the needs of each individual golfer.
Moreover, we have the only clubmaker in Gran Canaria available to all our clients and a workshop that adjusts golf clubs to measure.
Trackman System
The only system of its kind on the island, it calculates the physical preparation required to improve your swing.
It also provides details for a better understanding of the variations in the movements of the club and the ball when in flight.
As well as measuring the speed of the shot, the angle and power of the swing, among other variables.
More golf services
We provide a range of other services to ensure your golf experience is absolutely complete.

Hire of equipment
For playing golf: clubs, trolleys and buggys.

Clubmaker
A differentiated service for all our clients, providing personalised guidance regardless of your handicap.

Pro Shop
Located in the heart of the resort, this shop features clothing and accessories of various brands.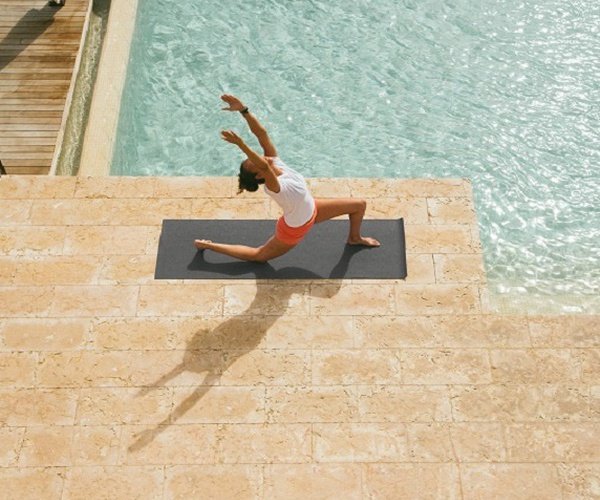 Salobre & Balance
Sports facilities for all tastes and hobbies:

Football pitch: FIFA size with natural grass.

Basketball court: Open-air.

Gym Out: 2 areas for outdoor sports

Gym In: Open 24 hours to enable you work out at any time of the day with magnificent views.

Read more

Swimming pools: With guided activities such as aquagym and aquastretch.

More activities: Do some yoga, pilates and cross fit in areas such as the cristalarium, the green or the sunset with views of Mount Teide.

& Wellness
Achieving a state of absolute serenity is only possible when your body and mind are perfectly balanced

The Be Aloe Wellness centre is the perfect refuge for those seeking to get away from it all for a while, cultivating your inner self through treatments designed to relax and pamper both the body and soul.
Peace and quiet, placidity, tranquility... are just some of the sensations our wellness treatments will provide you with:

Circuito Wellness: Take care of yourself indoors or outdoors on a tour of pure relaxation
Read more

Anti-stress massage: Get rid of all that day-to-day stress
3 in 1 Massage: Three ways of taking care of yourself in a single treatment.
Aloe Experience: All the benefits of aloe vera to take care of yourself both inside and out.
Facial treatment: o restore the natural luminosity to your face.
Aloe Ritual: A massage designed to hydrate and repair the skin of your entire body.
Aloe Drink: The properties of this drink will help detoxify the intestines, stimulate cell growth and heal wounds.

Find here toda all information on treatments and massages of the Be Aloe Wellness Center.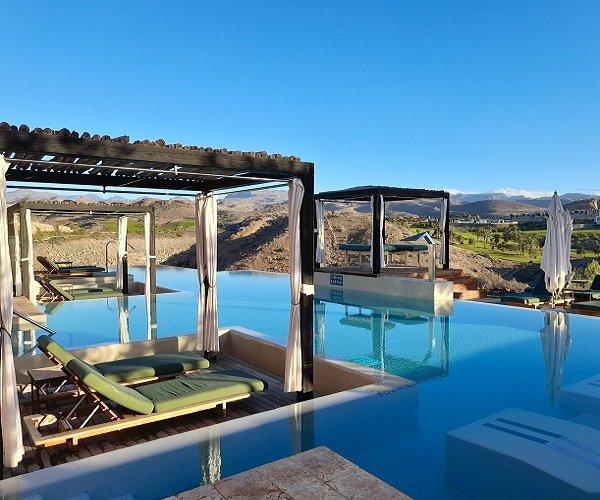 Be Aloe Wellness Center
A comprehensive wellness itinerary designed to provide you with absolute relaxation thanks to the different indoor and outdoor facilities.
The indoor area is equipped with an 80 ºC Finnish sauna, bionic showers, an oxygen therapy cabin with 99.998% pure air and heated seats, an ice fountain and an andullation massage bed designed to relieve chronic pain.
The outdoor area boasts views of the golf course and the mountains of Gran Canaria, featuring a vitality pool with therapeutic jets alongside bubble beds and a waterfall to top off the idyllic setting for your relaxation.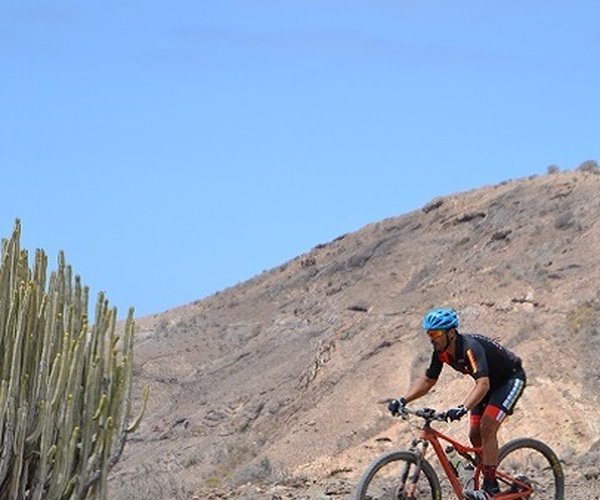 Running & Cycling
Explore the surroundings on foot or on two wheels, breathe in the fresh air of nature and admire fascinating landscapes just a stone´s throw from your room

Running
Run or walk at your own pace along a 4-km paved path with views of the golf course.

Trekking
Put on your boots and venture into the nature of southern Gran Canaria and visit places such as the Arguineguín Triangulation Station and Pasito Blanco Beach.

Read more


Cycling
Get to know the region surrounding the resort in a sustainable way on an electric or conventional bike.

Find here the details of the layout of the routes with different difficulties. There are also specialised facilities available to you
Hire of sports material: To enable you to travel lighter without leaving anything at home.
Cycling Center: Featuring a workshop, washing area and video-monitored garage for fine tuning your bike.

The Aloedarium, an extremely lively natural setting
The subtropical climate of the south of the island gives us a sensational landscape inhabited by fauna and flora including species not seen in any other country in the world.
Grey herons, shrikes, Gran Canaria lizards, hedgehogs, dragon trees, Canary Island palm trees and colonies of spurge, to name just a few.
Moreover, the Aloedarium features a good example of this natural wealth in a garden in which you can walk among more than 500 specimens of aloe species from different parts of the world.
& Mmm
Restaurants where you can enjoy a gastronomic experience that goes beyond the conventional

We are aware that food is one of the best ways of getting to know and enjoying this haven of peace and quiet.
This is why every dish prepared in the kitchens of our 6 restaurants provides you with the opportunity to immerse yourself in an unusual universe of flavours carefully created from both local and international products.
SENS Kitchen Patio Garden
The perfect restaurant to start the day with a breakfast of local, fresh and natural products to awaken all your senses.
Or for a dinner on the patio with amazing flavoursome dishes prepared by our chefs on the spot.
Painstakingly designed nooks and crannies designed to recreate the view and a beautiful vertical garden envelop this gourmet experience in charm and escape.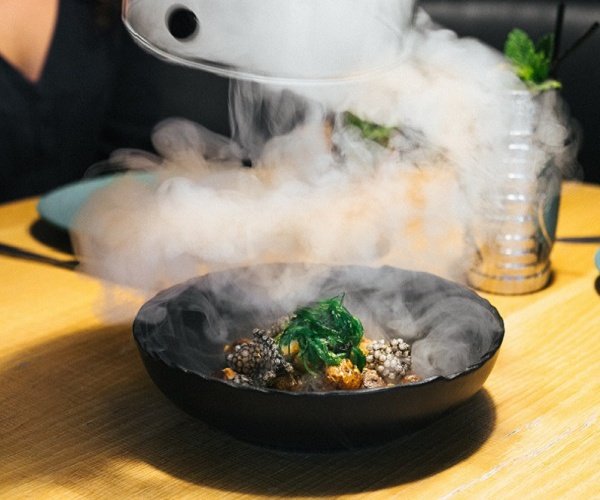 Sidecar
A menu brimming with dishes for you to calmly share the infinity of flavours arising from the combination of local market products and food from all over the world.
All this framed within a style of sophisticated, modern cuisine, fastidiously accompanied by delicious Spain Designation of Origin and Canary Island wines.
La Palmera Pool Bar
A great option for cooling off when leaving the hotel's best-known pool with a selection of drinks including cocktails, smoothies, wine, beer and coffee, among others.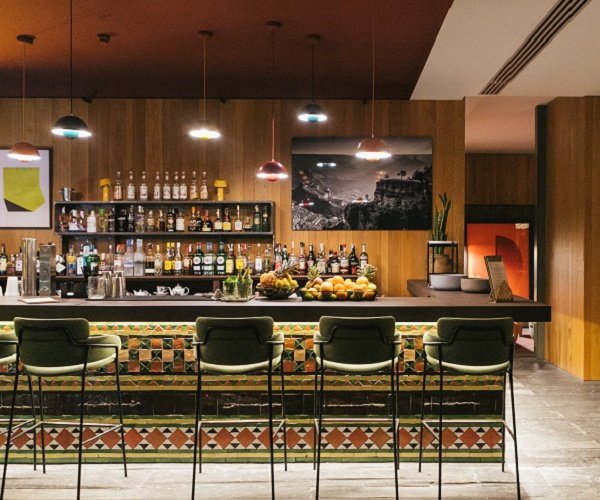 The S Club
A relaxed atmosphere fills this warm and welcoming place in which you can enjoy a large collection of wines in a greenhouse, read the papers outdoors, have a cocktail while playing cards or get emotional listening to live Spanish guitar music.
Sunset Bar
A varied selection of finger food and drinks add a gastronomic touch to the infinite views of the Canarian sunset viewed from the top floor of the hotel.
A venue with a placid mix of gastronomy and well-being thanks to the swimming pool and Bali beds.
Casa Salobre
Savour Mediterranean cuisine night and day and with stunning panoramic views of the golf course.
For a gastronomic experience with a table and tablecloth, to have a coffee or a bite to eat with a gourmet cocktail, this restaurant guarantees the finest of welcomes with its strategic location right at the entrance to the hotel.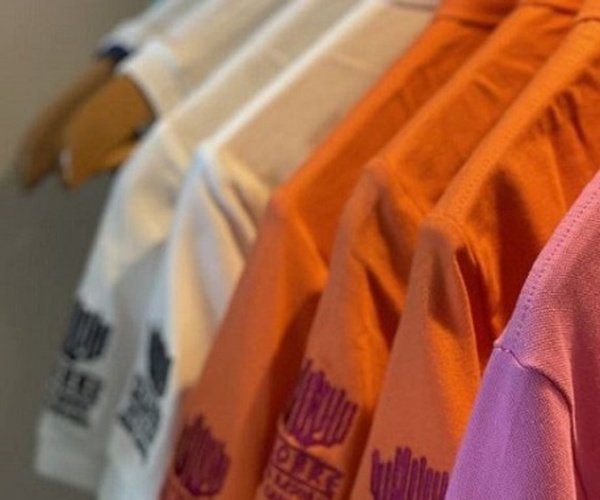 Discover Salobre Golf & Resort
The idyllic surroundings in which Salobre Hotel & Serenity is located has other facilities for all our guests.

Gourmet Supermarket
Part of the Spar chain, this store sells fruit, ice cream, sweets and fresh bread, among other items, right at the entrance to the resort.

Estate Agent
Also located at the entrance to the resort, the estate agent provides those of you who never want to leave this place with the opportunity to stay.

Read more

Liberty Store
Located in the same hotel, the store has everything you may need while you are on holiday: newspapers and magazines, sunscreen, sunglasses, hats, souvenirs...

Shuttle Bus to Maspalomas
A bus available on a daily basis to take you to Maspalomas Beach in comfort.

Real Estate
A HOME TO LIVE, A PLACE TO DISCONNECT
Explore the plots and villas for sale at Salobre and design your own home.

Villas for sale
Plots
ADVANTAGES WITH DIRECT BOOKING OF SALOBRE HOTEL RESORT & SERENITY
icons__text-subtitle
The same web price than call center
Entrance to the BeAloe per person and per stay included
Ease for priority upgrade